Near the Trail
The Pipiwai Trail is an awesome adventure by itself but it's a long way to travel for just a few hours. Luckily there's a lot more to do if you want to make a day or two out of the adventure.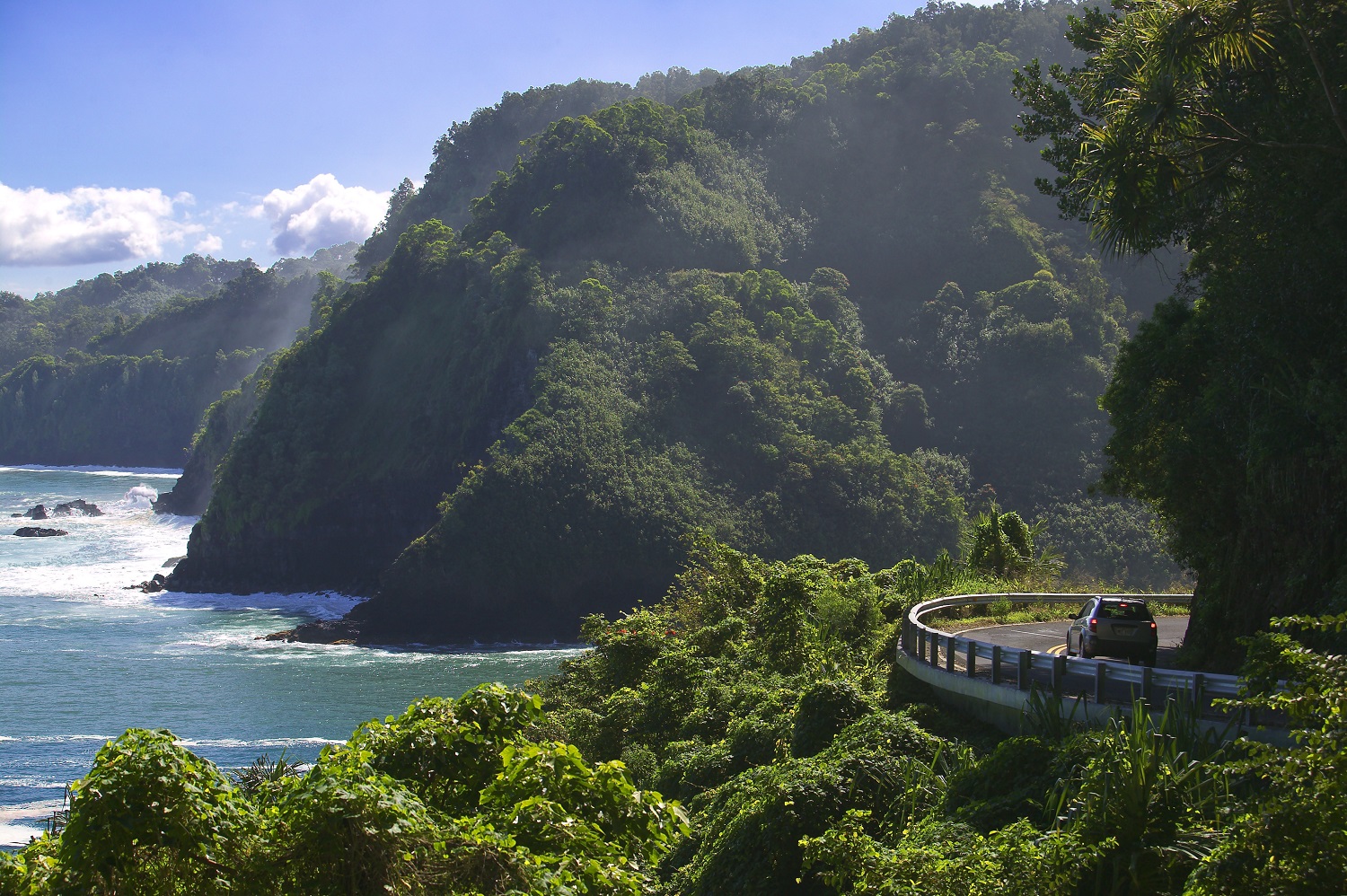 Road to Hana
The Road to Hana is an excellent adventure in itself. It's beautiful views of the ocean, landscapes and waterfalls make it worth the trip.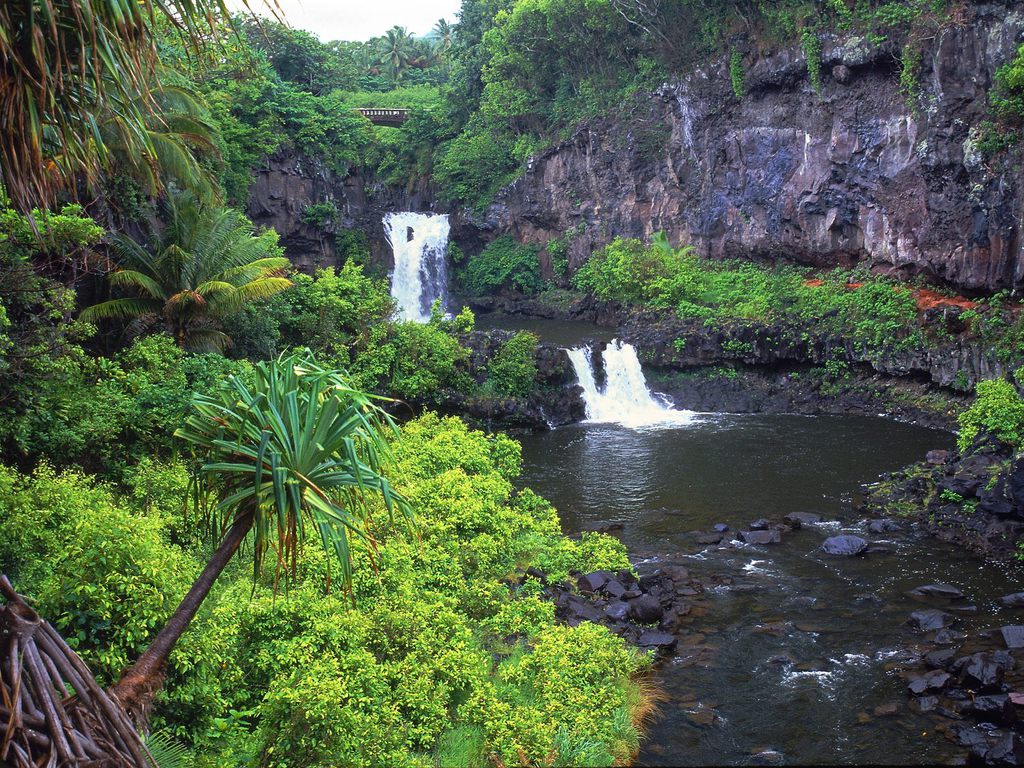 7 Pools at Ohe'o
7 swimming holes connected by waterfalls & hidden in the dense bamboo forest of Ohe'o Gulch. The setting is utterly amazing to experience. It's no wonder this is one of the islands most popular attractions. The Pools of 'Ohe'o
Come early as it gets crowded as the day goes on.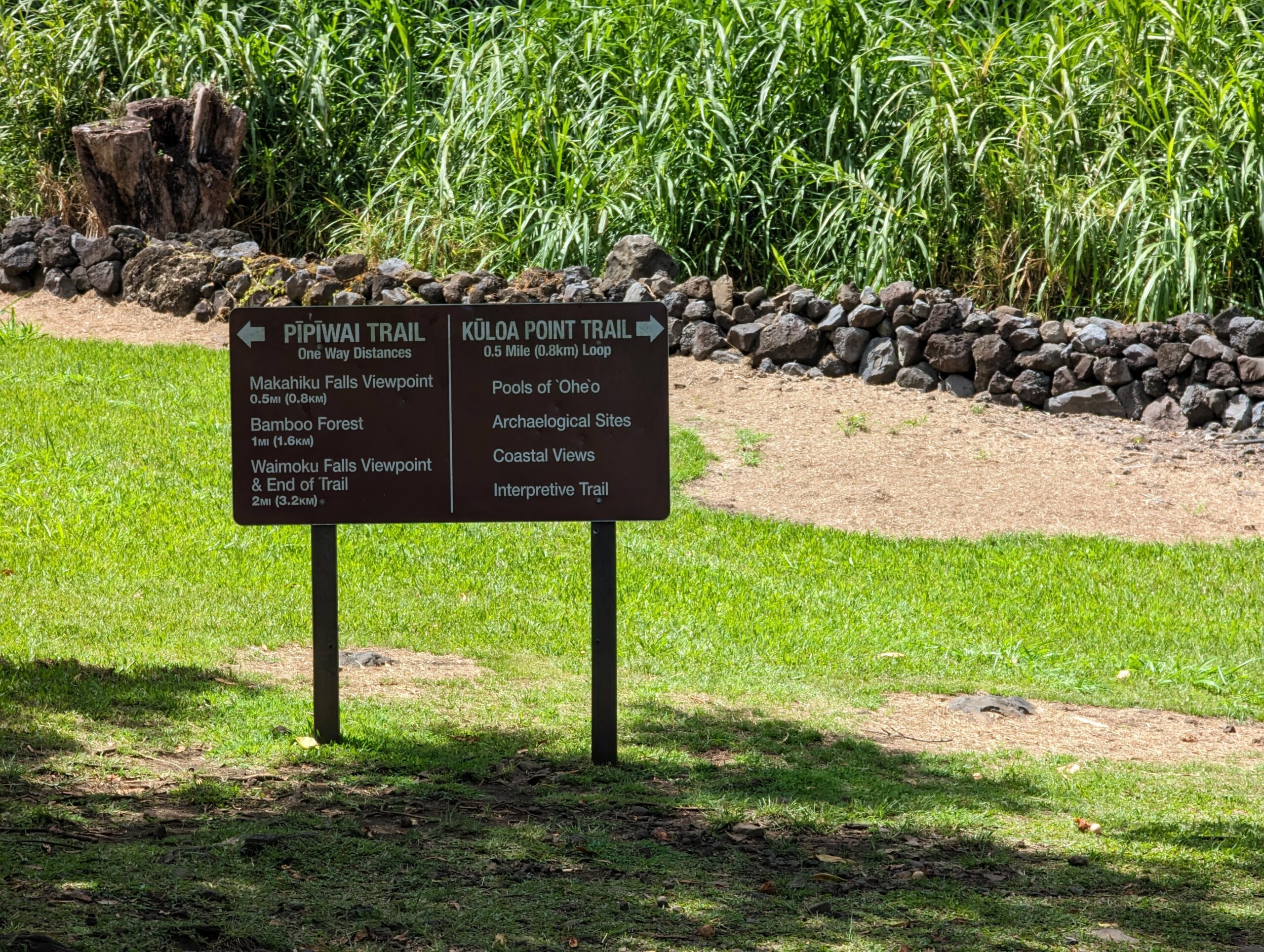 OTHER TRAILS NEARBY
KULOA POINT TRAIL
This 1/2-mile (round trip) trail leaves the Kīpahulu Visitor Center and continues past a Hawaiian cultural demonstration area to the Kuloa Point at the mouth of 'Ohe'o Gulch. This trail is easy with an 80-foot elevation change each way.
KAHAKAI TRAIL
This 1/2-mile trail extends from Kuloa Point to the Kīpahulu Campground passing by archaeological sites and gorgeous ocean views.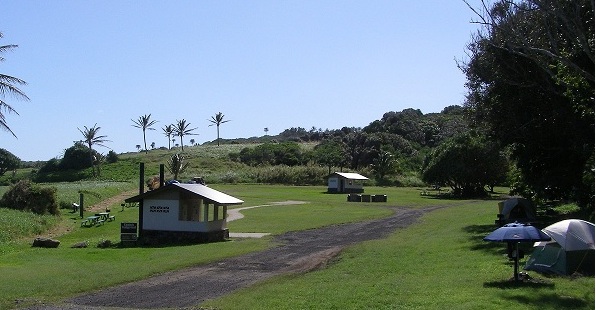 Camping
There is a drive-up camp ground in Kipahulu that fits 100. Space is available on a first-come, first-served basis. Permits and Reservations are not required or accepted. 3-day maximum stay.
The Kīpahulu campground is about 1/8 mile (.2km) south of the Kīpahulu Visitor Center. It overlooks ocean cliffs and is a short walk from ʻOheʻo Gulch. In the evenings, the sound of the ocean waves makes this a peaceful place. The campground has picnic tables, BBQ grills, and pit toilets. No water is available at Kīpahulu Campground; However, drinking water is available at the Kīpahulu Visitor Center restrooms. There are two general stores in the nearby town of Hāna (10 miles[16km] away) where you can purchase water and basic food supplies. Be prepared for rain, harsh sun, and mosquitoes.
Things to do On Maui
There is so much to do during your visit to Maui. Here are some favorites.
A bad day in Maui is still better than a good day anywhere else.