The Muliwai Trail is a Hawaiian trail that leads from Waipio Valley up and over to the beautiful, secluded Waimanu Valley on the NorthEast Shore of the Big Island of Hawaii.
The trail itself is approximately 7.7 miles long (15.3 miles round trip) and can be very strenuous climbing over 1200 feet in the first mile. Most people begin their hike from the Waipio Lookout making the trip 19 miles round trip.
Waimanu Valley is surrounded by awe-inspiring huge waterfalls.  It's definitely worth the trip.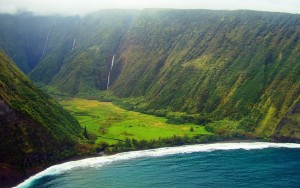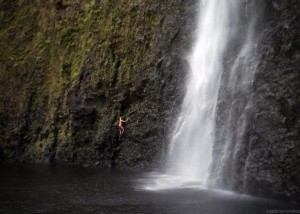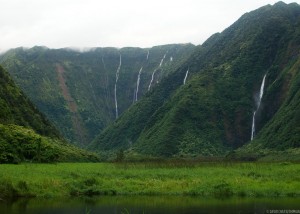 Visit MuliwaiTrail.com for more information about this fabulous adventure.